Percy Lee Nelson, DPM, PA
Other Services
In addition to a variety of non-surgical and surgical treatments for our patients' foot and ankle problems, these are some of the other services that we offer:
Orthotics – Prescription / Custom-Made Inserts
Pre-Made Arch Supports
Diabetic Shoes and Insoles (Orthotics)
X-Rays
Gait Analysis
Antifungal Medications
Medical Equipment and Supplies for Sale
Wound Care Dressings / Supplies for Sale
Therapeutic Ultrasound
Diagnostic Ultrasound
Casts
Minor Surgical Procedures can be Performed in the Office (at the patient's option)
Major Surgeries are Performed in Accredited Hospitals or Surgical Centers (at the patient's option)
Learn More
About Your Provider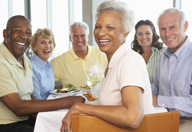 Our Approach
Each patient is unique so our goal is to get to know you as a partner in your care. Open communication, personal attention, and shared decision-making provide the foundation for our relationship. We begin with a comprehensive physical examination using the most advanced imaging technology available. That enables us to provide you with an accurate diagnosis. We will then develop an individualized treatment plan to relieve your discomfort and restore function while minimizing any possible risks.
Disclaimer
Last Modified: November 5, 2020