Percy Lee Nelson, DPM, PA
Patient Testimonials
Discover what our patients have to say regarding their office visit, surgical experience or recovery process. We also encourage our existing patients to share their own experience!
The twins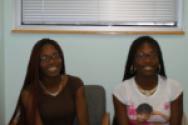 "Thank you Dr. Nelson for fixing our flat feet, we love you and God Bless You."
Mr. & Mrs. Villian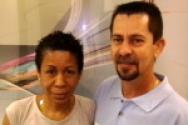 "Thank you for your care and concern for my wife's treatment. We cannot thank you enough for all you have done for us. My whole family is grateful for your compassion and consideration.
You have given all of us a new life."
"Dr. Nelson you said do not thank me, thank God. I give God all the glory and the praise for working through you and for given me another chance in life to walk again. And always remember you are a man of God first and then a Doctor."
Edward Burrows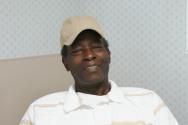 "Dr. Nelson my family and I would like to thank God for allowing you to come into my life and save my foot. What God has allow you to do save my foot and I am able to walk. May God continue to bless you and your family"
Katie Mitchell
infected leg/poor blood flow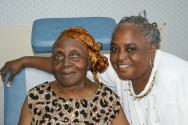 "Thank you for taking care of mom Medical problems all these years. you have been taking care of mom for over 15 years and we would like to say God bless you"
Donald Lightbourne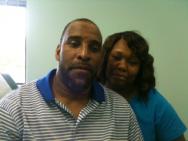 "I will never forget the day of the accident when that crane fell on me crushing my foot,leg and back.Laying in the ER they want to cut my foot off because they could not find a pulse but when they call you you came and found a pulse and said I got a pulse we can save your foot. That was over 5years ago and thanks to you I have my leg and able to walk. I have gain my life back thanks to you. Dr. Nelson thank you and you are a very good doctor, my family loves you. May God bless you and keep you safe"
"Dear Dr. Percy Nelson,DPM
First of all, I want to thank you for all you have done and all you are doing to help me. From the beginning, I have trusted in your plan for my care. Initially, I could not tell you why I felt safe with your guiding, but over time, there were plenty people willing to vouch for your ability without me soliciting the feedback. The road has been long and I wish my testimony was about how I trusted God and was uplifted the whole way , but the truth is I have found myself feeling like giving up more thatn a couple times. I am tired but I really want to see this thing throught. I just want tyou to know that I am thankful and that part of me making it this far has been faith in God and the encouragement from poeple like you.
Vernon Martin"
suretta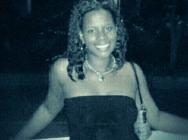 "I was referred to Dr. Nelson by a Co-Worker. Due to fear I put the appointment off for over a year while my foot pain became worse. After finally getting my nerve up to go I called the number given to me and it was the Dr.'s personal cell number. The Dr. was so nice to me even though i called him quite early in the morning. He gave me the office number but before I could call the office he had the office call me. I was given an appointment that same week. At first i was super nervous because I don't do well with pain. Dr. Nelson and his staff made me feel like I was with friends who had my best interest in mind. The dr's bedside manner is first class. I am looking forward to my surgery and I am not nervous at all anymore. Thanks Dr Nelson "
Disclaimer
Last Modified: November 5, 2020